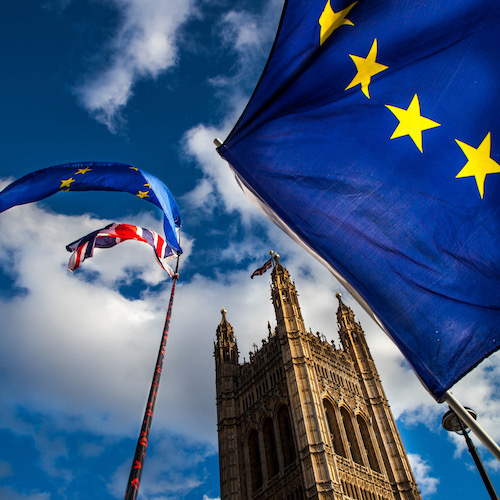 When did you first attend the SODEM protest outside Parliament and why did you come?
In December 2018, I think. I came because I hate Brexit and everything it stands for.
Roughly how old are you?
Late 30s
How frequently did you come and when was the last time you attended?
I came probably 15 times between December 2018 and June 2019.
How far from Westminster do you live and what was your travelling time?
Milton Keynes – approximately an hour and 15 minutes.
What's your favourite memory?
Mark Francois being followed, humming the Dam Busters theme tune.
Tell me your story
I run a small business, providing jobs to around 300 hundred people. Before Brexit I was not particularly political. However, all that changed in October 2016. After watching the chaos being created and the absolute lack of direction the government were taking, I became very concerned for the next generation's future and the future of my business.
I set up a secret group on facebook, of whom Steve was one of the first intake, a way to link people together so they did not feel so alone and started looking for subversive ways of showing my support for EU membership. We called it "flagging".
Much of this went out into Milton Keynes and we placed 96 flags around the area….we challenged other secret group members to do the same…Steve had to go one better and put a flag up a flag pole of a Welsh government building!
My main driver is the injustice and inequality that the lack of membership will have in this country. I am in the fortunate position of being able to afford a golden visa and so will be able to retain my EU citizenship – at great cost.    It seems highly unfair that those that have been born with these rights will have them removed, yet my children will be able to retain theirs by virtue of their parents wealth. That is not ok!
---
Your donation helps to keep this website going. Thank you.